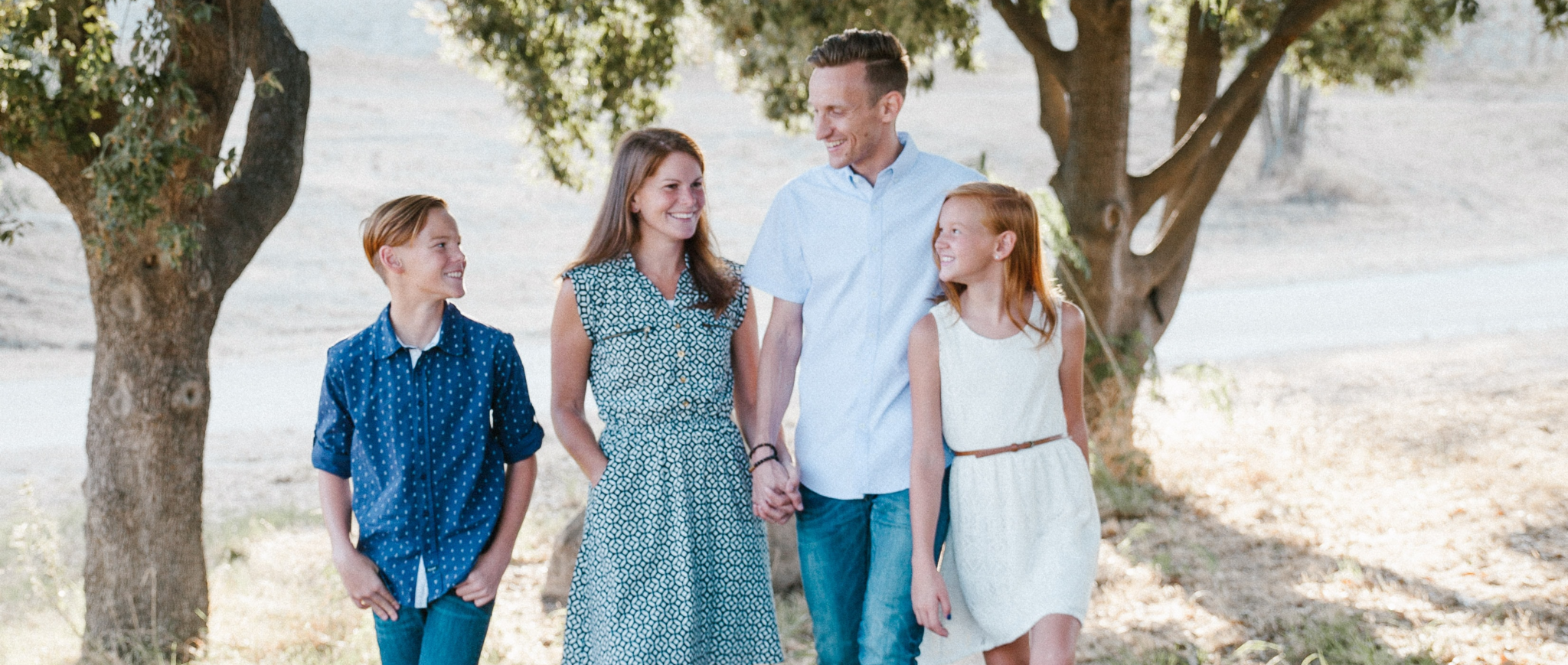 Wealth That Lasts
Private Wealth Management Education Designed Exclusively for Affluent Individuals and Families.
Upcoming Course Details
Tuesday Evenings | 6:00-8:30 PM
March 28th – April 25th, 2023
Newport Beach Marriott Bayview
500 Bayview Circle
Newport Beach, California 92660
Spouses or significant others are encouraged to attend at no additional cost.
What to expect
The relationships you build with wealth advisors are among the most important relationships you may ever have. However, without a clear understanding of your strategy and how each member of your advisory team—e.g., financial advisor, estate planning attorney, accountant, etc.—must work in harmony to effectively achieve your specific goals, your wealth may not be reaching its full potential.
In this course specifically designed for high net worth individuals and families, you will develop a personal wealth strategy, learn how to communicate this plan effectively to your advisors, identify ways to measure and manage their progress, and more.
Our top-tier instructors bring over 17 years of experience teaching this course in a way that guides students with varying experience—even those with little or no prior knowledge about finance will benefit. You can expect a hands-on, interactive learning experience with thought-provoking discussions that will help you customize a wealth management plan that balances with your goals and personal circumstances. Rest assured, this is unbiased information from a trusted university and no one will attempt to sell you anything.
Who should enroll
Our Wealth That Lasts course is designed exclusively for the unique requirements of affluent individuals and families. This course is ideal for you if any of the following conditions describe your financial situation:
You don't feel 100% confident in your current method of investment management
Your have concerns about how your wealth will transition from one generation to the next
You have experienced a liquidity event such as selling a business or receiving a large cash settlement
You want to involve your spouse and/or other family members in managing your wealth
You have achieved financial success through business and need a comprehensive investment strategy
You have felt at a disadvantage when speaking with a professional advisor
You are turned off by courses that only want to solicit financial services or product
Program benefits
Unbiased information about wealth management from a trusted source where no one will attempt to sell you anything
All levels of financial investment experience are accommodated

Novice investor – The first class starts at a basic level and gradually builds thereafter
Experienced investor – You will enjoy going through the principles and various investment theories that expand into a well thought out wealth management process

Two optional one-on-one consultations with the instructor upon completion of the course to address any sensitive questions
Course Topics
Build a process-driven wealth management strategy that balances your goals and values with your personal circumstances
Block out the random, disconnected noise of the investment markets and focus on the things that are truly important
Define meaningful and measurable values, goals, and objectives
Implement investment strategies to protect wealth you have spent a lifetime creating
Determine your level of risk tolerance for investing
Communicate your wealth management strategies to your family members and your advisors
Effectively monitor and evaluate performance
Develop your personal business plan for investing and learn which responsibilities you can delegate and those you must retain
In addition, you will receive knowledge and insight on the following:
Financial Independence
Investment Manager Evaluation
Investment Types (i.e. stocks, bonds, cash)
Proper Estate and Gift Planning Strategies
Spending, Inflation, Taxation, and Fees
Investment Policy Statement
Modern Portfolio Theory: Standard Deviation, Diversification, Correlation, Asset Allocation, Efficient Frontier,
Monte Carlo Simulation
Manager and Fund Selection
Hear from the instructors on how this course incorporates your values and goals in creating and communicating your wealth management strategy.
Course Content
Online | 5 Weeks
Week 1
Values and Goals
Determining Your Values and Goals
Retirement
Assets and Liabilities
Net Worth Statement
Financial Independence
Realistic Expectations
Common Investing Myths
Capital Markets/Major Asset Classes
Inflation/Taxation
Effects of Inflation
Consumer Price Index
Nominal vs. Real Return
Inflation and Taxes
Week 2
Risk Tolerance
Determining Risk Tolerance
Relationship between Risk and Return
Tolerance for Volatility
Measuring Risk
Asset Allocation
Modern Portfolio Theory
Diversification
Positive vs. Negative Correlation
Portfolio Efficiency
Building the Optimal Portfolio
Efficient Frontier
Strategic vs. Tactical Asset Allocation
Monte Carlo Simulation
Week 3
Investment Choices
Cash
Fixed Income Securities
Stocks
Different Methods of Investing
Manager Selection
Active vs. Passive Management
Market Timing
Alpha and Beta
Sharpe Ratio
Alternative Investment Products (Indexing, Hedge Funds, Funds of Funds, Annuities, Life Insurance)
Week 4
Investment Professionals
Investment Managers vs. Investment Advisors
Active vs. Passive Management
Manager Evaluation
Investment Selection
Implementation
Lump-Sum Investing
Dollar Cost Averaging
Investment Policy
Investment Professionals vs. Money Managers
Achieving Your Goals
Stages of SErvice
Other Members of Your Team
Assembling You Management Team
Performance Monitoring
Investment Policy Statement
Week 5
Estate Legacy Planning
Federal Estate Taxes
Powers of Attorney
Last Will and Testament
Tangible Personal Property
Living Trusts
Second Tier Planning
Charitable Planning
Financial Independence
Many people think financial independence means having a large sum of money. We have found that true financial independence is better defined as a relationship between a person's assets (and productive capacity) and his or her desired lifestyle. When these elements are in balance, the person is financially independent.
Balancing Assets & Needs
Many wealthy investors do not understand how to balance their assets with their lifestyle needs. They have busy schedules and don't have sufficient time to acquire the knowledge and the tools needed to establish goals that consider their personal values and long-term strategies. Plus, the "noise" in the marketplace created by financial professionals and the media can be distracting and confusing when attempting to plan for the future.
Unbiased & Confidential
All advice given in this course is unbiased. All information that you provide in this course is strictly confidential. Any documents that you fill out during this course are for your benefit, and only you and your instructor will see them. At the end of the five class sessions, we offer two optional consultations with the class instructor(s). At this time, the instructor(s) will go over the information you have provided and give you personal, unbiased advice based on your personal and financial situation.
Solicitation Free Environment
The Wealth That Lasts course is a solicitation-free environment where a premium is placed on confidentiality. Our instructors' sole purpose is to educate.
Your Instructors
Your top-tier instructors bring over 17 years of experience teaching this course in a way that guides students with varying experience—even those with little or no prior knowledge about finance will benefit. You can expect a hands-on, interactive learning experience with thought-provoking discussions that will help you customize a wealth management plan that balances with your goals and personal circumstances. Rest assured, this is unbiased information from a trusted university and no one will attempt to sell you anything.
Robert J. Bancroft
Founder & Instructor
Bob is the founder and owner of Global Wealth Management Institute. He is also the author and instructor of the Institute's "Wealth That Lasts" classes, which are offered through UCLA Extension and UCI Division of Continuing Education. Throughout his 27-year career, Bob has been an OTC Stock Trader, Financial Advisor, Branch Manager, and District Manager. Since 1989, he has focused his career on learning, adapting, and teaching the methods of institutional wealth management for affluent individuals, families, and fiduciaries.
Bob's knowledge of market history, ability to teach, extensive experience as an advisor, and disciplined process-driven approach to wealth management have proven to be essential assets in guiding his students through the myriad challenges of the investment markets.
Bob and his wife Amanda live in Scottsdale, Arizona, with their four children: Alec, Ani, Haley, and Jake. He enjoys hiking and biking with his dogs Rally and Crash and is involved with the Salvation Army and the Boys and Girls Clubs.
Bob holds a Bachelor of Arts Degree in Finance from Michigan State University. He is an Accredited Asset Management Specialist (AAMS) by the National Endowment for Financial Education. Bob is also an Accredited Investment Fiduciary Auditor (AIFA) by the Center for Fiduciary Studies at the Katz Graduate School of the University of Pittsburgh, which certifies him to conduct investment fiduciary audits of endowments, foundations, and 401(k) plans.
Jason K. Bleimeyer
Instructor
Jason has been in the financial services industry for more than twenty years. In his practice, he advises institutions, fiduciaries, and individuals on sector analysis, asset allocation, and security selection. He guides clients on how to structure portfolios with an emphasis on risk management and tax efficiency.
Jason holds the designation of Certified Investment Management Analyst (SM), taught in conjunction with the Wharton School of the University of Pennsylvania and sponsored by the Investment Management Consultants Association (IMCA). He also holds the designation of Certified Investment Management Consultant (SM) sponsored by IMCA.
Jason and his wife Heidi live in Phoenix with their two children: Josh and Riley. They enjoy spending time at their second home in the Colorado Mountains kayaking, hiking, jeeping, and skiing.
Jason has taught in the areas of asset allocation, tax planning, and estate planning. Currently, he teaches a university level continuing education course, "Wealth That Lasts", through the College of Extension at UCLA. He has taught "Wealth That Lasts" at Arizona State University Extension and the University of San Diego as well.
Jason holds a finance degree from the University of Colorado at Boulder and is an active member of the Investment Management Consultants Association and the Center for Wealth Management.
Testimonials
After the first class, it was clear to us that Mr. Bancroft was extremely knowledgeable in the field of investments and financial planning. We were equally impressed with the way he communicated the information in a positive, friendly, and entertaining way that was both informative and helpful to our improved understanding of these important issues.
The study materials he provided were excellent and we still refer to them.
Following the sale of a significant amount of real estate I realized I needed to learn more about investing. I turned to a UCLA Extension course catalog and decided that the course being offered by Bob Bancroft covered all the aspects of investments in which I was interested. I was not disappointed. The lectures were well prepared and each class had the appropriate slides, graphs and other materials pertinent to the subject being discussed. I know I gained a lot of useful knowledge by attending Bob Bancroft's class, and even today I often refer to the materials which I received during the class.
This course was beneficial for both my wife and I. Jason was very passionate about the material and he made it easy for us to follow. We can't thank him enough and it was a pleasure.
Upon my husband's recent passing, I enrolled in this course to strengthen my knowledge in investments and business so I could better manage my responsibilities to the estate. The instructors were patient, inspiring and informative, while clearly articulating the material and engaging the students in the learning process. The strategies and philosophies I learned in this course have already proven useful in achieving lasting goals and managing professional advisor resources.
In Partnership with
Contact us for more information